Urusei Yatsura OVA
Inaba the Dream Maker
Original Airdate
18 July 1987
Director
Manga Counterpart(s)
Previous OVA
Next OVA
Rage! Sherbert!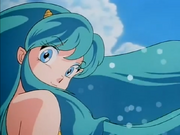 Inaba the Dream Maker (夢の仕掛人、因幡くん登場!ラムの未来はどうなるっちゃ!?, Yume no shikake hito, Inaba-kun toujou! Ramu no mirai wa dou naru tcha!?) is the 2nd OVA of Urusei Yatsura.
Plot Overview
Edit
This article is a stub. You can help Urusei Yatsura Wiki by expanding it.
Ad blocker interference detected!
Wikia is a free-to-use site that makes money from advertising. We have a modified experience for viewers using ad blockers

Wikia is not accessible if you've made further modifications. Remove the custom ad blocker rule(s) and the page will load as expected.